ONLINE SUCCULENTEN BESTELLEN
MAKKELIJK, SNEL EN BETROUWBAAR
Zoek jij een groothandel waar jij je succulenten online kunt bestellen?
Succulenten of vetplanten en cactussen is een enorme grote familie van planten en plantjes met soms onuitspreekbare namen. Ze vragen minimale verzorging en hebben een strakke trendy uitstraling; een "don't worry" plant. Ideaal voor mensen die nogal eens vergeten de plantjes water te geven!
Ze hebben pas weer wat water nodig als de grond volledig is uitgedroogd en wat zonlicht. Zorg vooral dat er geen water op de plant blijft liggen, want dan rotten ze. Succulenten hebben het vermogen water op te slaan in de dikke vlezige bladeren, stam, of stelen.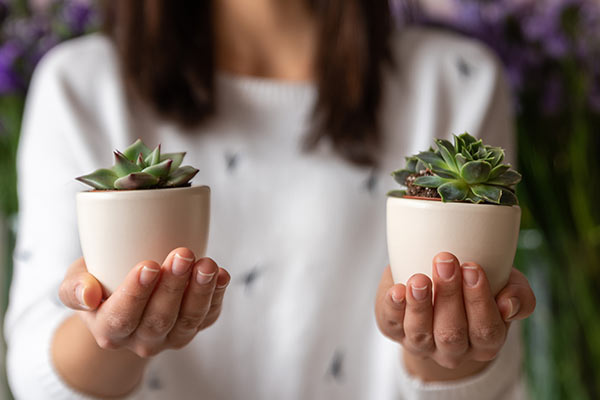 VOOR ELKE BLOEMIST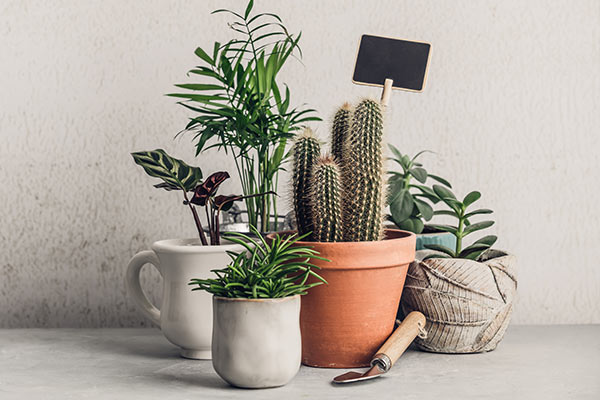 UITGEBREIDE COLLECTIE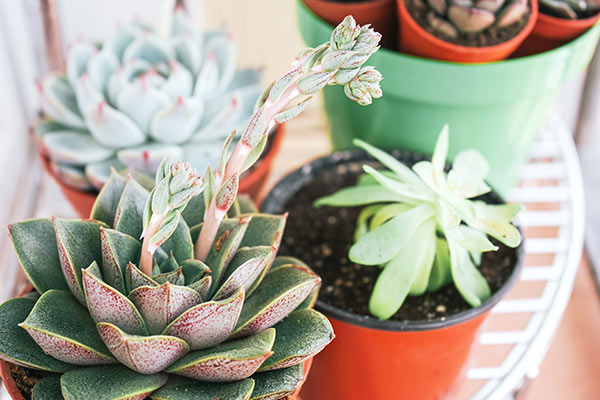 HOOGSTE KWALITEIT
Altijd een groot en vers aanbod, direct van de kweker, of scherp ingekocht 
Hollandirect werkt nauw samen met de beste succulenten kwekers, die hun handel in onze webshop aanbieden. Op het moment dat je ze op de webshop koopt, moeten ze nog de kas uit of van het land rollen. We bieden je ook een ruime keuze aan kant en klare opgemaakte orchideeën creaties compleet met pot.
Een greep uit onze selectie succulenten:
Crassula
Sedum
Anacampseros
Astrophytum
Cephalocereus
Echeveria
Sanseveria
Aloë Vera
Cereus
Copiapoa
Hawortia
Aloë Polyphylla
Hawortia
Weberbauerocereus
Rhipsalis
Cissus
Hatiora
Thephrocactus
Echinocactus
Senecio
Epiphilium
Gymnocalysium
Cactus
Sempervivum
Orostachys
Adromischus
Aeonium
Agave
Albuca
Opuntia
Pachyphitum
Euphorbia
Gasteria
Ferocactus
Kalanchoë
Lithops
Mammilaria
Wij werken nauw samen met onder andere; Winco, Ubink, Edelcactus